Director's Message
The Vinod Gupta School of Management (VGSoM), the first School of Management to be established within the IIT system, has the mission of training socially conscious leaders, entrepreneurs, and managers who advance the art of innovation in the global economy. The distinguished alumnus, entrepreneur, and philanthropist Dr. Vinod Gupta, Ph.D. (Honoris Causa) and Lifetime Fellow of IIT Kharagpur led the inception of VGSoM in 1993 with a mission to create excellent future leaders. This management school nurtures brilliant minds into outstanding industry-ready management professionals. At VGSoM, the students are trained in multidisciplinary attributes that are marked by a predominance of globalization, dynamism, complexity, and innovativeness in addition to participant-centric pedagogies.
Having a history that dates back to 1993, the PGDBA curriculum of VGSoM has been evolving to follow the most recent industry trends, particularly in knowledge and technology-based industries. It also encourages a special need-based scholarship for its students with the sole purpose of ensuring that deserving students have access to top-notch management training. VGSoM offers an array of programmes which include a full-time MBA, an Executive MBA for industry professionals and PGDBA. The PGDBA or the Post-Graduate Diploma in Business Analytics is a unique educational programme conceived and developed in collaboration with ISI Kolkata and IIM Calcutta, with inputs from leading academicians and industry experts in the fields of management, technology, science, artificial intelligence, data analytics, law, and social sciences. l firmly believe that the students of VGSoM will take away with them an incredible learning experience that will empower them to become future-ready global leaders.
Welcome to IIT Kharagpur, Welcome to VGSoM! With Best Wishes.
Prof. Virendra Kumar Tewari
Director, IIT Kharagpur
Dean's Message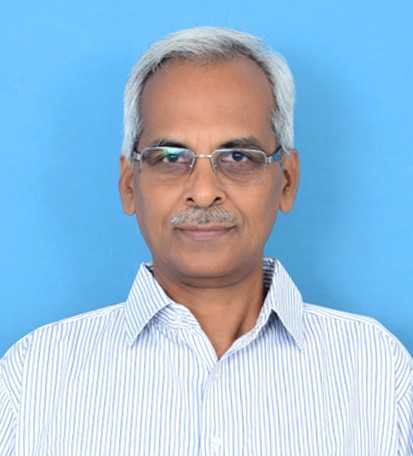 Vinod Gupta School of Management (VGSoM), the first management school in the IIT system, was founded in 1993 with the generous support of a renowned alumnus, Dr. Vinod Gupta as a part of India's first and largest IIT, the Indian Institute of Technology, Kharagpur. According to the NIRF (Government of India) ranking, VGSoM is currently one of the top-ranked management institutes in the country thanks to the unwavering efforts and contributions made by its highly qualified and dedicated faculty members, staff members, motivated students, and researchers. The school also draws strength from inter-disciplinary academic and research activities of different academic and research units of IIT Kharagpur.
With the mission of developing future global leaders via innovation and execution, VGSoM offers a wealth of experience through its cutting-edge facilities and curriculum, which is continuously evolving with the market demands. The students of the School have access to databases, Bloomberg terminals, a sizable collection of print and online publications, and other academic and non-academic resources. VGSoM believes in making its students industry ready and provides them with a plethora of opportunities for corporate and industry engagement through Live projects, Guest Lectures, and Project Based Learning in Global universities. Along with this, the school houses 18 student-run Clubs and Committees which cater to different fields of interest of the students. They make a substantial contribution to students' ability to develop solid managerial foundations, marketing competence, and strategic managerial decision-making skills.
The placement record of the students and the researchers of the School has been consistently outstanding and improving. With support from its illustrious alumni, the School could establish strong relationship with several Indian industries, and multinational companies. VGSoM constantly strives to grow and evolve and set new standards of success.
Welcome to a holistic learning experience at VGSoM!
Professor Kusam Sudhakar Reddy
Dean, VGSoM
Email: deanvgs@hijli.iitkgp.ac.in;